Doing Whatever it Takes to Build Great Futures
CLICK TO VIEW FULL BASKETBALL FLYER!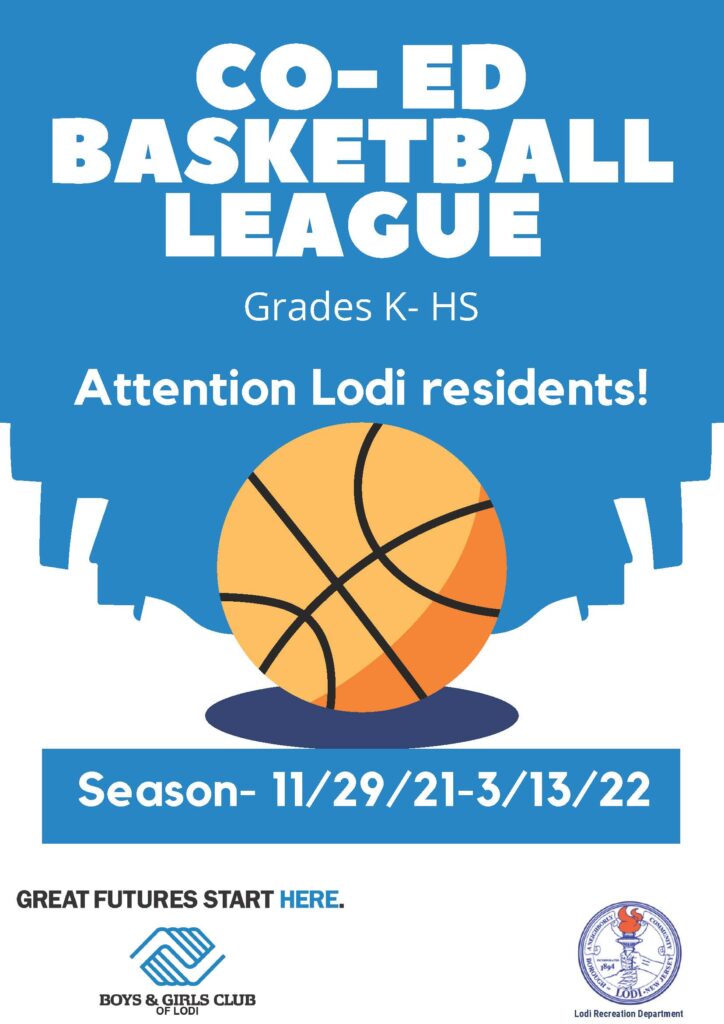 We hope to provide a safe and fun environment for children to learn and play basketball. With the help of the coaches, children will learn and maintain the fundamentals of basketball, good sportsmanship, and teamwork, while staying physically active.
Registration Fees cover uniforms & awards
Biddy Division = $80
All other divisions = $100
*Current Boys & Girls Club of Lodi members with memberships that do not expire during the basketball season will receive a $35 discount on basketball registration.
Winter Basketball Registration is Open!
CLICK HERE TO REGISTER!
The Boys & Girls Club of Lodi in partnership with the Borough of Lodi Recreation, offers a co-ed basketball league for youth in Grades K-HS.

Prior basketball participants and club members need to contact the front desk for registration instructions at 973-473-7410 ext. 101 registration. This will prevent duplicates when you register. New members can just register without calling.
Divisions by Age & Grade:
Biddy Division = Kindergarten & 1st Grade** 
Junior Division = 2nd & 3rd Grade**
Senior Division = 4th & 5th Grade**
Middle School = ages 11 to 14
High School = ages 14 to 16*
*This is a travel league where you must provide your own transportation. (open to all. non-Lodi residents welcome)
**Teams will be assigned by elementary school. Out of district members will be assigned to teams as needed.
Location: All Practices & Games at Lodi Memorial Park
Interested in coaching??
For information on the basketball programs and/or coaching, please contact Joe Riccio, Basketball Coordinator 

Joe.Riccio@bgcoflodi.org
or (973) 473-7410 ext. 1010