Items Typically Needed
Computers, Laptops or Tablets
Paper (printer paper, notebook paper)
Pens/Pencils (new)
Art Supplies (markers, paint, brushes, canvas, etc.)
Printers
Backpacks (New)
Books
Office Furniture & more
Basketballs
Kick Balls
Footballs
Jump Ropes & more
Foosball Tables (heavy duty or commercial grade)
Basketball or hockey arcade style games (electronic with Scoring)
Pinball / Arcade Games
Video Game Systems & Accessories (i.e. Wii, Xbox, Sony PlayStation)
iPods/MP3 Players & Docking Station
Flat Screen Televisions & more
Other In-Kind Items & Services of Interest
Basketball Uniforms (imprinted)
Summer Camp t-shirts (imprinted)
Other
Volunteer – Yoga instructors, Karate Instructors, Dance Instructors, etc.
This is just an example of some of the donated items & services we could use at our Clubs. Please contact Melissa McKinney with any questions regarding in-kind donations.
Make an ever greater and longer lasting impact on young people's lives, by becoming a member of the Boys & Girls Clubs of Lower Bergen County's Heritage Club. The Heritage Club is a group of committed individuals who are creating opportunities for future generations of Boys & Girls Clubs of Lower Bergen County Club Kids, through endowments, estate gifts, and bequests.
By developing a thorough estate plan with your financial advisor or attorney, you can reduce the overall tax burden of your estate while providing a lasting legacy for youth in this area. We welcome the opportunity to provide additional information or discuss the many options available with you and your financial advisor.
More Information
To become a member of the Heritage Club, please complete and return the BGCLH Heritage Club Form
For more information about a making a legacy gift to Boys & Girls Clubs of Lower Bergen County, please contact:
Melissa McKinney
(973) 473-7410 ext. 104
Do you shop on Amazon? Did you know that it's simple to give back to the Boys & Girls Clubs of Lower Bergen County at no cost to you, simply by shopping online?
AmazonSmile is a website operated by Amazon with the same products, prices, and shopping features as Amazon.com. The difference is that when you shop on AmazonSmile, the AmazonSmile Foundation will donate 0.5% of the purchase price of eligible products to the charitable organization of your choice.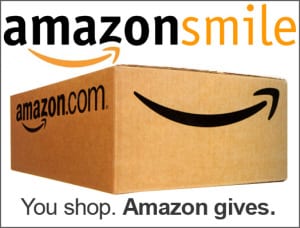 Every item available for purchase on www.amazon.com is also available on AmazonSmile (smile.amazon.com) at the same price. You will see eligible products marked "Eligible for AmazonSmile donation" on their product detail pages.
Be sure to go to AmazonSmile when you shop, and select "Boys & Girls Clubs of Lodi, Inc." as your charity of choice!
INFORMATION FILED WITH THE ATTORNEY GENERAL CONCERNING THIS CHARITABLE SOLICITATION AND THE PERCENTAGE OF CONTRIBUTIONS RECEIVED BY THE CHARITY DURING THE LAST REPORTING PERIOD THAT WERE DEDICATED TO THE CHARITABLE PURPOSE MAY BE OBTAINED FROM THE ATTORNEY GENERAL OF THE STATE OF NEW JERSEY BY CALLING 973-504-6215 AND IS AVAILABLE ON THE INTERNET AT http://www.njconsumeraffairs.gov/charities/Pages/charities-registration-information.aspx. REGISTRATION WITH THE ATTORNEY GENERAL DOES NOT IMPLY ENDORSEMENT.